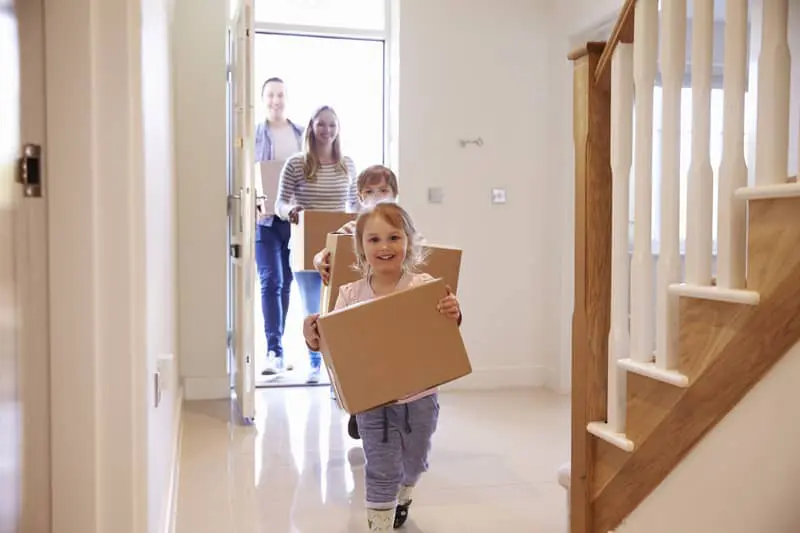 We are an industry leading new build professional snagging company that operates across England and Wales. Our suitably qualified, experienced and independent building inspectors can meet your snagging inspection needs. Having surveyed thousands of homes, you can rest assured you are in safe hands. Your inspector will produce a detailed and annotated report that is easy to use and understand.
Our snagging checklist is an extensive report in line with guidance from warranty providers and the pre-completion inspection checklist. This will give you the peace of mind that your new home conforms to national standards and new home warranties. You can then give your snagging report to your developer so that they can rectify the snags that have been found, safe in the knowledge that your snagging inspection has been carried out to industry standards. Please feel free to take a look at some of our customer stories or see a sample survey using the buttons below.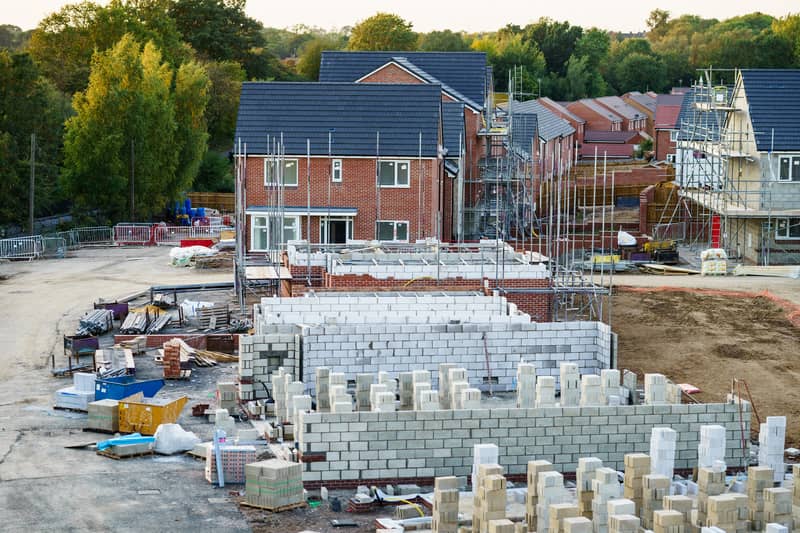 Thermal image analysis (optional extra)
Drone inspection (optional extra)
Internal Joinery, Woodwork, Ironmongery
Plastering, Dry Lining, Paintwork Finish
Application of Sealants, Mastic
Ceramics, Sanitaryware, Showers and Screens
Plumbing, Heating and Hot Water Systems
Electrical Outlets, Switches, Lights and Consumer Units
Kitchen Appliances, Kitchen Installation, Worktops
Windows, Glazing, Locks, Cills and Extraction Connections
Boundaries, Walls, Fencing And Gates
Soft Landscaping, Turf, Slabs and Retaining Elements
Driveways, Footpaths Access and Egress
Brickwork, Masonry, Render, Mortar and Openings
Guttering, Downpipes and Boiler Outlets
External Application of Sealants, Mastic
uPVC Windows and Doors
Garages, Brickwork, Doors and Slab
Meter Boxes, Manholes, Inspection Chambers
Porches, Bays and Canopy
Roof Tiles, Ridge Tiles, Verge, Eves, Fascia, Soffits and Rafter
Drone Inspection Service
For an additional £25 we can perform an aerial inspection that will be published as part of your snagging survey.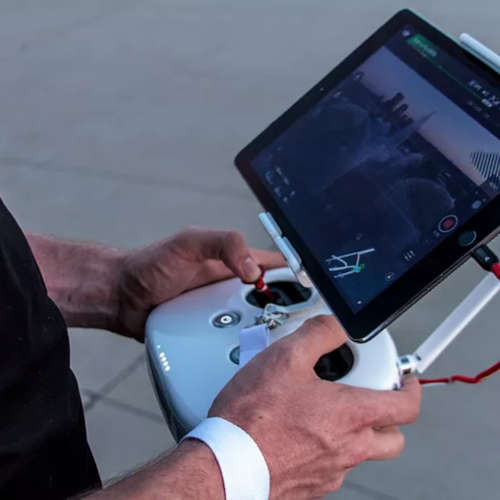 By using a drone, visual data is collected and then reviewed in detail later by the inspector. Our findings and the images taken from your drone inspection are published as part of your snagging report. We can also perform a measured survey including aerial still and video imagery, 2D Orthomosaics and 3D Building Modelling. Additional costs apply for this enhanced service, please make an inquiry for a bespoke quote. Rest assured we can meet all your drone inspection needs.
Re-inspection Service
For an additional £250, we can re-visit your home to verify that the issues raised have been rectified correctly.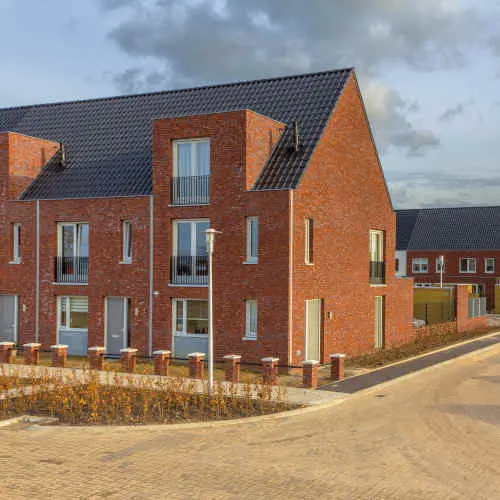 This follow up is important to ensure that issues are addressed before the builder's warranty period ends. Often builders will not complete such work to the required standard, which is why a re-inspection can be essential. It is also an opportunity to assess the house for any defects that can develop during the settlement period. Most customers who choose a re-inspection experienced serious issues in our initial survey that they are not able to check themselves.
Thermal Imaging Service
For an additional £25 we will take and analyse thermal images of all external windows and doors in your home.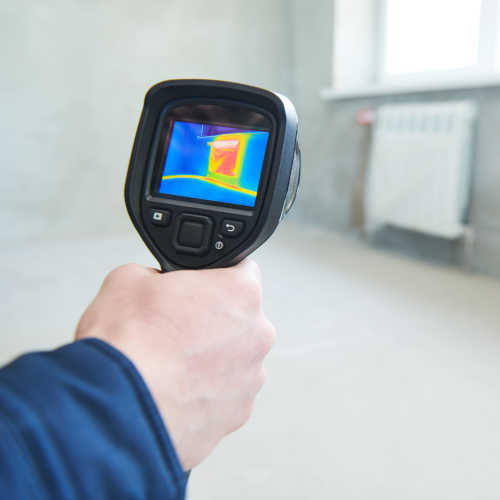 Thermal Images offer a non-destructive method of analysing your home using the latest technology. Thermal imaging cameras convert thermal energy readings into visible light. Through the use of thermography our inspectors can detect any number of issues associated with heat loss and poor thermal performance. Use of thermal images can also identify water ingress and brick/rendering faults. All images taken will be published as part of your report.
Find a Date Using Our Online Diary
Most people book a "Soft Date". As a lot of things change before completion date, so we offer the flexibility to change the date of your booking. We even work on Saturdays and Sundays to maximise your options.
Save your Date for Just £45
We know money can be tight when it's time to complete, so you only need to pay your balance 48 hours before your inspection date.
What if my completion date changes?
If your completion date changes, you can rearrange your snagging inspection at no extra cost. Just send us an email or call.
Inspection Day
Our expert inspectors will conduct a comprehensive snagging inspection of your new home to make sure you have peace of mind.
Receive Your Report in 48 Hours
You will have your detailed snagging report emailed to you within 48 hours of your inspection. Have any questions about your report? Just ask, we are happy to help.